Last Updated on February 2, 2022 by Rachel Thomson
Rodd & Gunn – Behind the Brand
When was Rodd & Gunn Founded?
The Rodd & Gunn we know today was established in 1987, relatively new in the world of luxury brands. But we can't dismiss their youth for inexperience, the Rodd & Gunn name has become synonymous with quality, something they admit to being "borderline obsessive" with and one of the main reasons the brand is going from strength to strength.
The foundations of Rodd & Gunn actually began 20 years before this, in 1946, when it was founded in New Zealand by Jim Jarvis.  The concept of the brand and logo were developed then, starting out as an outdoor shooting type business, before they developed into a more lifestyle brand. In 1995, the brand was bought over by Australian firm Action Downunder.
New Zealand at the heart of everything they do
They are extremely proud of their Kiwi heritage and the first Rodd & Gunn store opened in Queen Street, Auckland, New Zealand.
Today they have 20 shops and 3 outlets in New Zealand and have a good presence in Australia. In 2016 they launched in the USA, with much success, which gave them the confidence to open their first retail outlet in the UK in 2019 and wholesale to independent retailers such as A·Hume. We are proud to give a Scottish home to the brand, with deep rooted connections to New Zealand many of us here in the UK feel a sense of commonality with the Kiwis, from rugby to the similar climate and landscapes.
The Rodd & Gunn retail concept is simple, currently, there are very few New Zealand brands retailing globally, and therefore they work on the premise of inviting people into New Zealand, via their stores. Their collections are often inspired by their home New Zealand, from the nature and landscapes around them to the laid back and humble culture.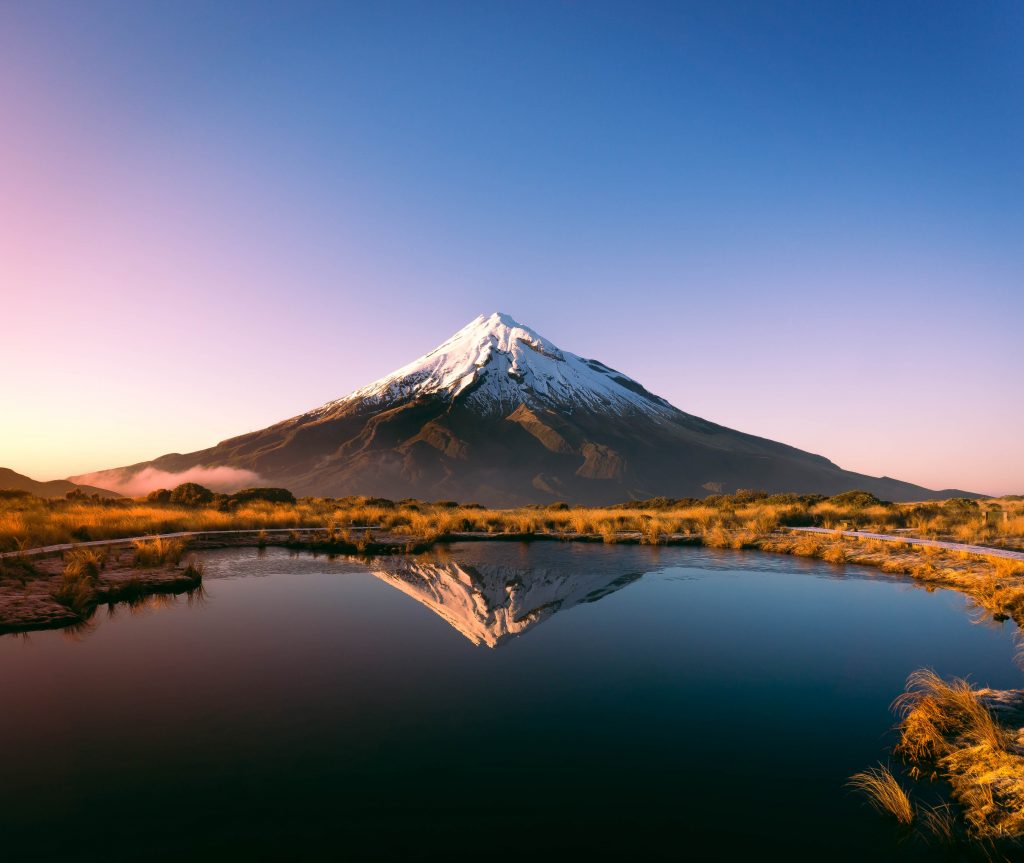 Who owns Rodd & Gunn?
Today Rodd & Gunn is owned by Mike Beagley, he is the current CEO and has been the driving force behind the business since 2000. But injecting young life into the business is important to him, their creative director is only 36, and has been with the brand for 13 years so has a full understanding of what is important.
Transition from outdoor apparel to lifestyle brand
As previously mentioned, Rodd & Gunn started as an outdoor shooting brand, however they found that although their customer loved spending time outdoors, with busy careers and hectic personal lives they rarely had time to fully enjoy and immerse themselves in it, and so they now focus on products designed to seamlessly fit with their customers' lives.
The Rodd & Gunn Logo
Rodd & Gunn is instantly recognisable from their pointer dog logo. The dog is homage to their roots as an outdoor shooting brand, as the pointer dog is infamous as a "shooting dog" for their energetic and agile abilities in the field. In 2014, the pointer logo was brought to life as Gunner joined the Rodd & Gunn family as a brand ambassador. Gunner spends his time travelling the globe visiting Rodd & Gunn stores, and we hope he plans to visit Scotland soon! You can follow the adventures of Gunner on his very own Instagram account here.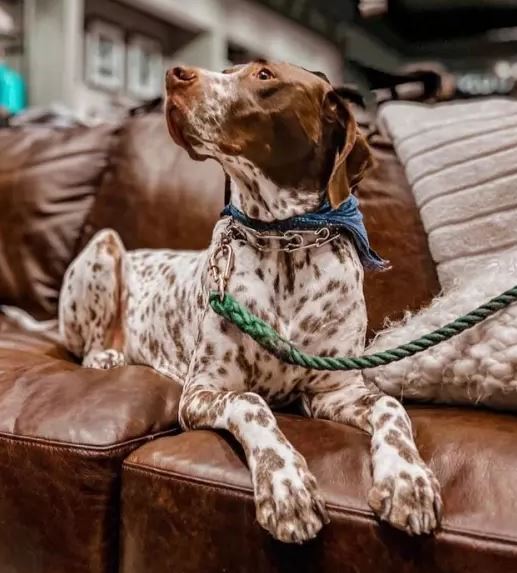 A Class Production Act
Quality to the Core
Rodd & Gunn's passion for quality is evident through their raw material sourcing to their production line. They travel the world sourcing the finest cotton, wools, and linens, searching for biodegradable fabrics from renewable sources. They are very particular about the manufacturers they work with, ensuring the best quality garments are produced.
Rodd & Gunn confidently offer a 2-year guarantee on their garments.
Where are Rodd & Gunn products made?
Operating a global sourcing strategy, Rodd & Gunn decided to pull all their production out of China, and now produce out of countries such as Vietnam, Turkey, and Mauritius.
Not only do Rodd & Gunn call all the shots on their production, but they also go and above and beyond to find the finest fabrics. CEO, Mike Beagley is open about the fact that in sourcing the best, natural fabrics, there is a cost that comes with that. The cotton Rodd & Gunn use is sourced from Australian and American growers, of which their reputation for land management and ethical farming is renowned within the industry. Their wool is sourced from New Zealand, Australia, South Africa, and South America, where the climate results in a soft handle. Rodd & Gunn linen is sourced from flax growers in France and Belgium, they use no irrigation, GMOs and generate no waste, the farmers respect the environment and encourage agricultural biodiversity.
The natural fibres are then sent to European factories, many of which are long established with impressive reputations, such as Albini based in Bergamo, Italy, they have producing shirts since 1876. Lanerossi in Vicenza, Italy, established in 1817 spin the wool into yarn

The Rodd & Gunn Gunn Polo is made from 100% Australian cotton.
Sustainability and Ethics at Rodd & Gunn
Rodd & Gunn have a whole department dedicated to sustainability and ethical sourcing and in fact they have been a little ahead of things, having been working in this for the last 7 years.
All suppliers must adhere to the Rodd & Gunn Supplier Code of Conduct and are regularly independently audited to ensure they can improve their processes and safeguard all workers in the supply chain.
The proof in the pudding is evident in Rodd & Gunn's badges and certificates. For quality suppliers and raw materials Rodd & Gunn boast acknowledgement from Supima, Cotton Australia, Cotton USA and the Woolmark Company. Their commitment to responsible and sustainable sourcing, ensuring the welfare of all animals is managed through the Five Freedoms of Animal Welfare, Responsible Wool Standard and The Responsible Down Standard. They are recognised for their sourcing of recycled fibres and reducing their impact through the Global Recycled Standard and Repreve. They are also recognised by organisations such as Bluesign and ZDHC in recognition that the dyes and practices used in production do not have a negative impact on the planet.
A like-minded customer
Who wears Rodd & Gunn?
Worn by men of all ages, Rodd & Gunn collections are designed to complement the lifestyle of the simple man, who is confident but not cocky, has a discerning eye for style, enjoys effortless style but also dressing up when the occasion suits it. But above all, the person who wears Rodd & Gunn appreciates a true Kiwi quality.
Mike Bleagley admits there is a demand for ladieswear, but they are very clear it is not a direction for them. They want to remain completely focused on menswear…although at A·Hume we do disagree, and some of our most popular men's products, including the Rodd & Gunn Foresters Peak is bought and worn by ladies, it's all about personal preference and taste.
A passion for sport
Rodd & Gunn understand that sport is a big part of their customers lifestyle, whether it's spectating or playing. They are associated with many sports that are important to New Zealand's heritage including polo and rugby. They have a strong relationship with the All Blacks and New Zealand's Olympic Team.
Rodd and Gunn a luxury brand
Today, Rodd & Gunn have cemented themselves amongst the leading luxury brands and there are many reasons for this. They put quality above everything else, from their raw material sourcing, fabric production and manufacturing, it underpins everything they do, and today a luxury brand must be quality. Their commitment to sustainability and ethical practise is also admirable, but where they set themselves apart from other luxury brands is their New Zealand heritage, ethos and lifestyle. They live and breathe the Kiwi life and are working hard to share this with the rest of the world, and we are very fortunate to have a little piece of this here with us in Kelso.